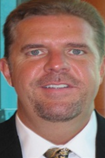 Submitted by administrator on March 20, 2013 - 2:59pm
I met Joe several years ago and he introduced me to the Infinite Banking Concept system. It was the best thing I ever did. Implementing the IBC system and using it as Joe has taught, has helped me to grow my business. I used my bank for equipment purchases and didn't have to use the commercial banks.
Having my own banking system gives me the best feeling; especially when I get the interest instead of them. Joe is a great educator and advisor of the Infinite Banking system. Everyone who comes in contact with Joe should ask him how to start a private banking system.
Owner, Sandstone Properties LLC